faith&joy
Succa For You - 6 Pack Tealights
Regular price
$31.00 USD
Sale price
$22.00 USD
Unit price
per
SALE!
Sold out :(
Succa For You offers a beautiful set of six succulent candles, perfect for bringing the beauty and calm of a desert garden into your home. Made with soy wax in 100% flame retardant polycarbonate cups, these candles are both beautiful, non-toxic and safe to use.
The set includes three green succulent candles and three pink succulent candles, all shaped like small succulents. Each candle is carefully crafted with intricate details, giving them a realistic appearance that is sure to impress.
These candles make the perfect gift for anyone who loves succulents or wants to add a touch of natural beauty to their home decor. Light them up and enjoy the soft glow and delightful fragrance that will fill your space with warmth and tranquility.
Whether you're looking for a gift for a friend or loved one, or simply want to treat yourself to a beautiful and functional home accessory, Succa For You's succulent themed candles are sure to impress.
Share me with others!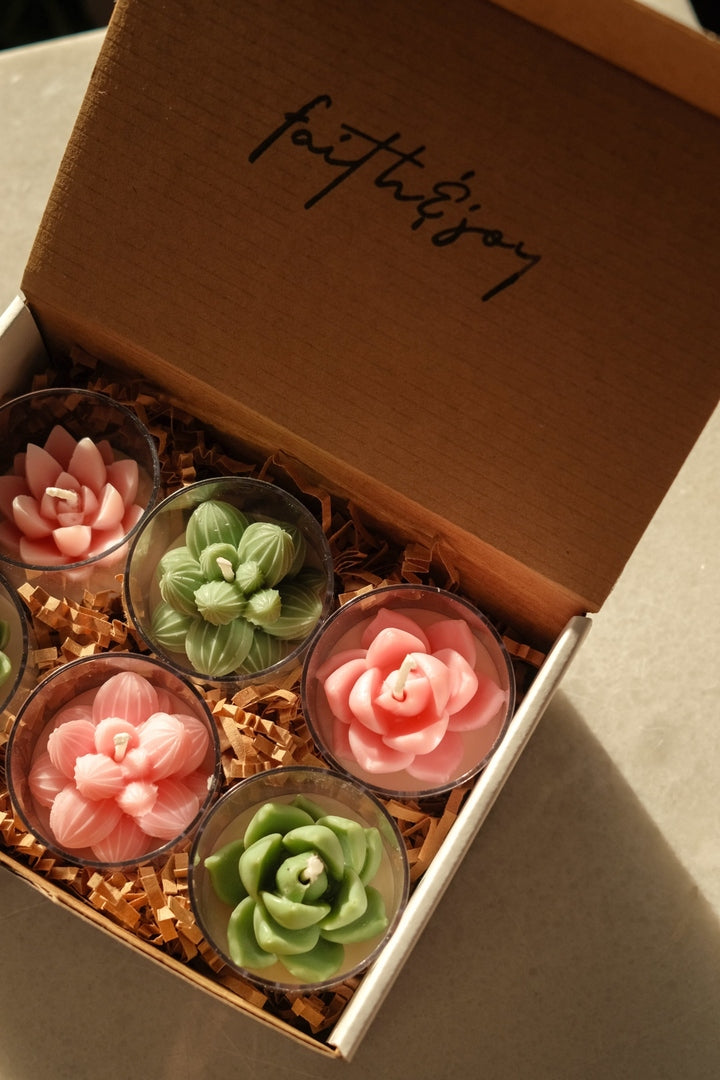 Beautiful
Perfectly made packaged and most beautiful smelling candles
Beautiful
Perfectly made packaged and most beautiful smelling candles